ABOUT US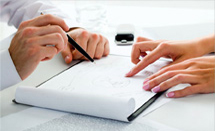 A leading bulk actives manufacturing company with manufacturing plant located in Ankleshwar, Gujarat and Head office in Mumbai, the commercial hub of India. It proudly caters to the bulk active requirements from reputed customers located in developed countries like the US, Canada, Australia, UK, South Americas, Singapore, Taiwan, Thailand, Africa and various other countries.
Our emphasis on thorough documentation support right from providing a Drug Master File to product usage and product quality has helped us to have a loyal customer base.Technodrugs employs a system of quality Assurance as per the requirements of Good Manufacturing Practice. Our facilities are inspected by the State Food and Drug Administration department. DMF have been worked out for selected pharmaceutical substances and we have issued letters of Access. We plan to accept WHO GMP in the near future..
Being conscious of our social responsibility, we consider environmental pollution as a serious issue and are committed to keeping our factory environmentally friendly. More than 90% of our Liquid effluent is recycled and the solid waste incinerated. We have an Environmental Clearance from the Ministry of Environment and Forests.
Our technical expertise reflects in our successful completion of a contract of transferring technologies for manufacturing Active Pharmaceutical Ingredients in Iran on turn key basis. We are also approved for contract manufacturing, under secrecy agreement by Johnson & Johnson Ltd to manufacture a speciality molecule for their hospital division and also custom synthesize for Pfizer (I) Ltd. & supply them with an anti-oxidant product, which is used in one of their life saving injectible formulation.
We would be pleased to co-operate with other firms in custom manufacturing and are prepared to execute customers' highly specialized syntheses. Apart from end users we are actively looking at more representations from agents in various countries around the globe on exclusive basis and under customer protection and secrecy agreement.